Have you ever felt this way? 
I find numbers and graphs and reports boring

Compiling and reviewing reports and doing Google search for data is the most useless part of my job

I really don't know how some people can read reports and then tell a story. I wish I could do that. 

 
Then this course is for you. We truly believe that in today's online world, most of the data that you need to make an informed decision is out there. And all you need is a roadmap to learn how to sift the useless from the useful, and form a battle-tested story from the data.   
This course will show you that you can become a thinker Mycroft Holmes. Someone who can magically find the right data, organize it, sift the gold from the fluff, and give strategic input to your teams. Even solve problems from your armchair. 
What you will learn in this course
This is the first of its kind course. We looked for one to learn from. And we couldn't find one. So we created it for our strategists. And now we are taking this human-oriented approach to hard and soft data to the world. The most important thing you get from the course is the confidence to tackle data. Amongst all the stuff in this power-packed course, here are some key things you'll learn. 
What kind of data to collect.

Where to look for it. 

How to form stories and hypotheses.

How to predict the future.

How to bring your stories from your data to others powerfully.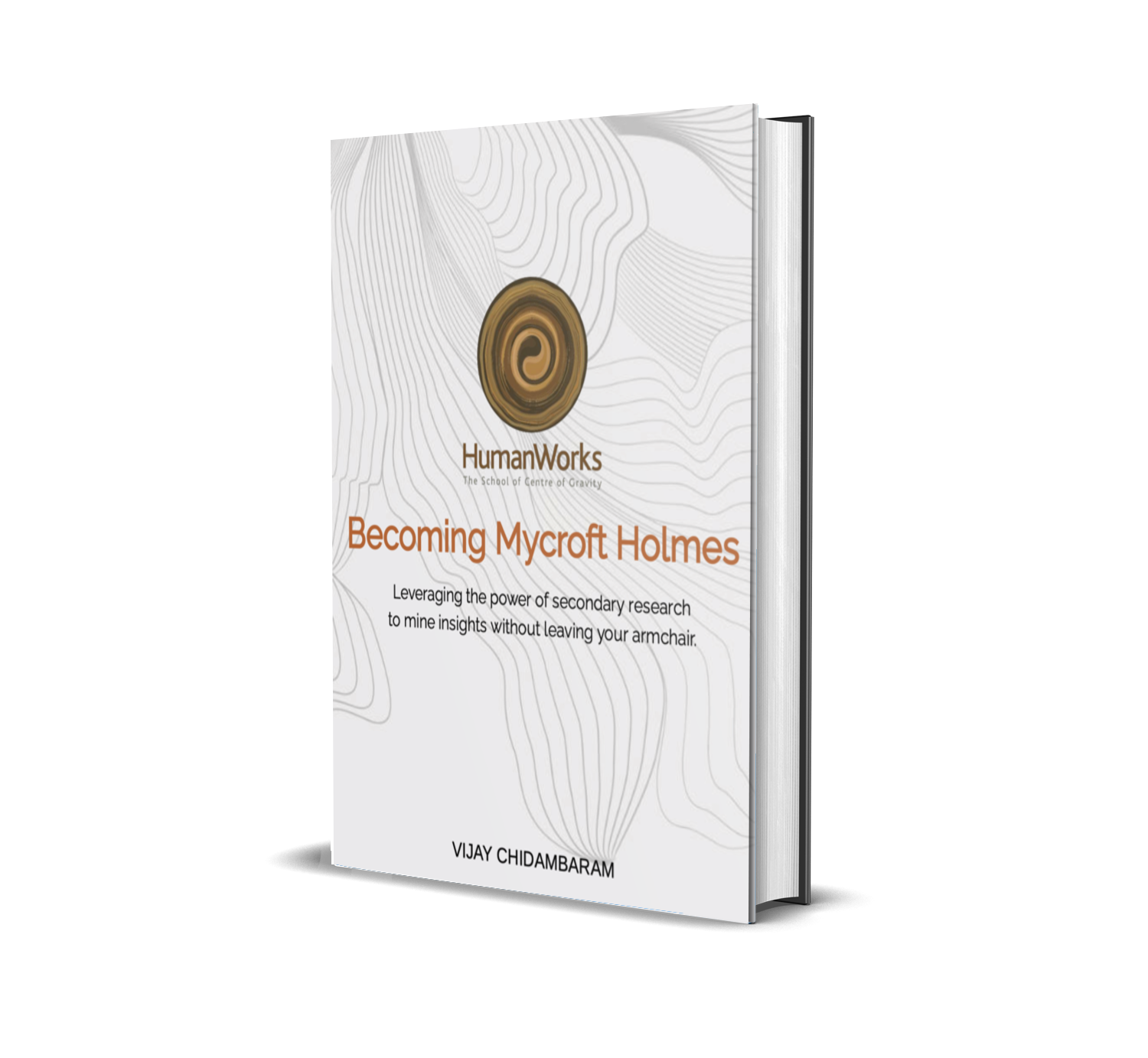 Downloadable E-book
A handy E-Book ready reckoner with all the key concepts of the course, to brush up on concepts long after the course is done. Also this will be your first book of brand stories, collected, organized, and ready to be told. By you.
Discussion Forum
Ask questions while you are learning. Get feedback from your instructor and from past discussions with students.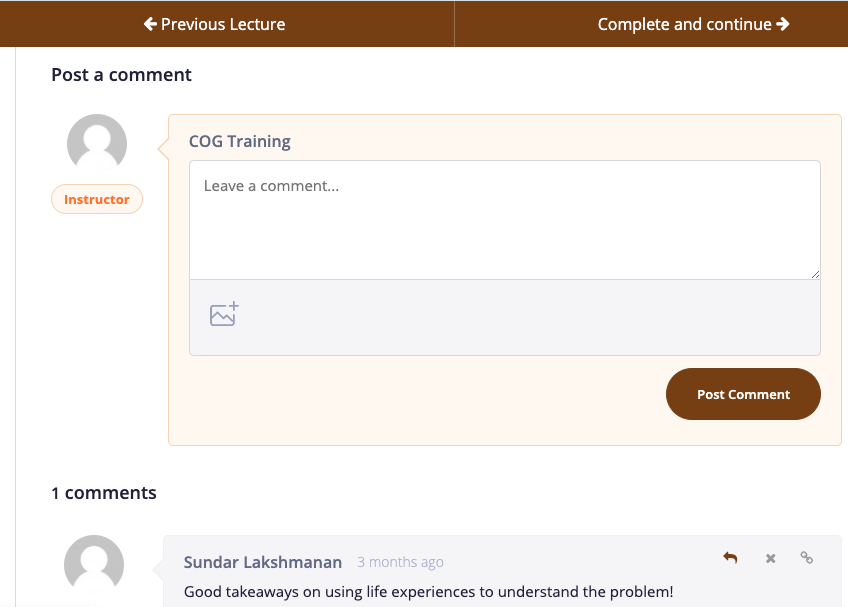 What people say about the Centre of Gravity learning experiences
Learning @ HumanWorks
Who better to teach strategy than those who have been practicing it their entire careers?
Centre of Gravity is a world-class strategy consulting firm. But our essential difference is and continues to be the philosophy of human-centeredness. Helping organizations solve complex business problems is at the core of what we do. Doing it in a human-centred way is at the core of how we do it. 
The last few years, we have also been running training workshops and learning sessions to take our philosophy to the world. We have trained MBA and Executive MBA aspirants from global universities and schools. We have done strategy training workshops for managers in many large corporations. We have run learning sessions with design institutes and CEO forums. And with great success!
At HumanWorks - The School of Centre of Gravity, we have taken our best insights and learning accumulated over the past two decades; distilled it, organized it into a curated collection of courses for young professionals. Every course at HumanWorks comes from real world practice. Here you will not find academic models and frameworks nor the sterile language and jargon that fill the world of business and strategy. What you will find are high-impact courses that you can put to work right away and get immediate results at your workplace.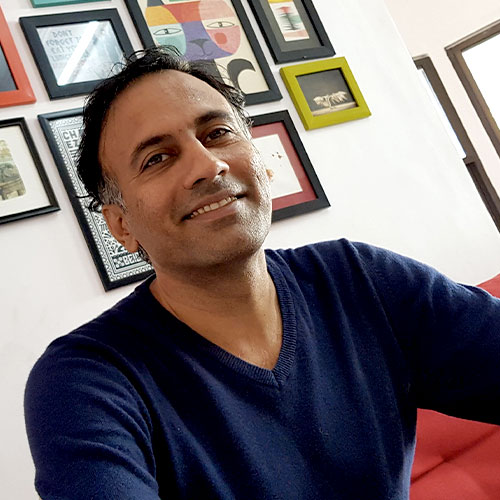 Your Instructor: Vijay Chidambaram
I failed miserably in a corporate structure.
I had a nagging discomfort with the way I had learnt management and how I was applying it. The practices were technically right, yielded business results, but did not have a soul. At the beginning of a career, these discomforts morphed into doubts about my ability and identity and never about the way organizations functioned.
This story changed for me in the last fifteen years at Centre of Gravity. Founded by friends, we have been able to impact the approach to business through our human-centered strategy lens. And this approach has time and again been highly successful and delivered results for both big, powerful brands as well as smaller ones. We are still perfecting this (and like any learning journey, this too will be a never ending one), but we believe that this is a very strong and a credible alternative to the status quo.
Since this approach is anchored in fundamental human truths and principles, it is not just for the professional sphere but could be used across all spheres of our life.
As an evangelist for this work, I want to convert as many as possible by making this approach widely known and available. And in my own naive way, I hope that one day organizations and brands would adopt this as the default approach.
Clients: Some of the brands I have worked for are Asian Paints, Ceat Tyres, Janalakshmi Microfinance, Piramal Realty, Rustomjee, Cottonworld, Mufti, Firstsource, Agrocel Industries, among others.
Frequently Asked Questions


When does the course start and finish?
The course starts now and never ends! It is a completely self-paced online course - you decide when you start and when you finish.


How long is the course? Will I have time for it?
We designed this for busy professionals. The lessons are short. With videos of five minutes or less. And you can always refer back to any topic if you need to.
How do I get the most out of this course?
It may take you 3 hours to go through the course. But the best way is to spend time doing the exercises, reflecting and practicing what you learn in your work-life. This is a starting point for a lifelong practice. The more you practice these skills, the better you'll get at it.
Who should take this course?
If you want to love your work, enrich it and make it more fulfilling, then this course is for you. Everyone from new employees to mid-level managers and executive leadership can benefit from this course.
I am an MBA student. Is this course for me?
Absolutely. These skills are for everyone. Especially when you land your first job, chances are this kind of work will be a big part of what you'll be asked to do. Differentiating yourself from your peers on this skill, will set you apart from the rest.


I still have questions. How do I contact you?
You can write to me at v[email protected]