Have you ever felt this way? 
You want to learn storytelling but no one really talks about how brands can tell stories
You feel that you might be able to tell a brand's story but are hesitant to take the first step
You love your brand more than others in your team even though you are not the seniormost. And you'd like to inspire them with stories of the brand. 
Then this course is for you. Anyone can learn how to tell brand stories. This course will help you learn in a systematic way how to collect, organize, tell, and retell powerful stories for your brand in 8 weeks. And start you off in the right way on this life-long journey of becoming a brilliant storyteller.
What you will learn in this course
By the end of this course, students will be able to: 
Develop a worldview on 'what is storytelling' from a brand-building context
Become aware of the possibilities and magic of storytelling for brands
Bring a blast of creative energy to your marketing/brand building work
Start using our proven framework of storytelling to create magic for your brands 

Downloadable E-Book
A handy E-Book ready reckoner with all the key concepts of the course, to brush up on concepts long after the course is done. Also this will be your first book of brand stories, collected, organized, and ready to be told. By you.
Bi-weekly live doubt clarification Zoom calls led by Sariga.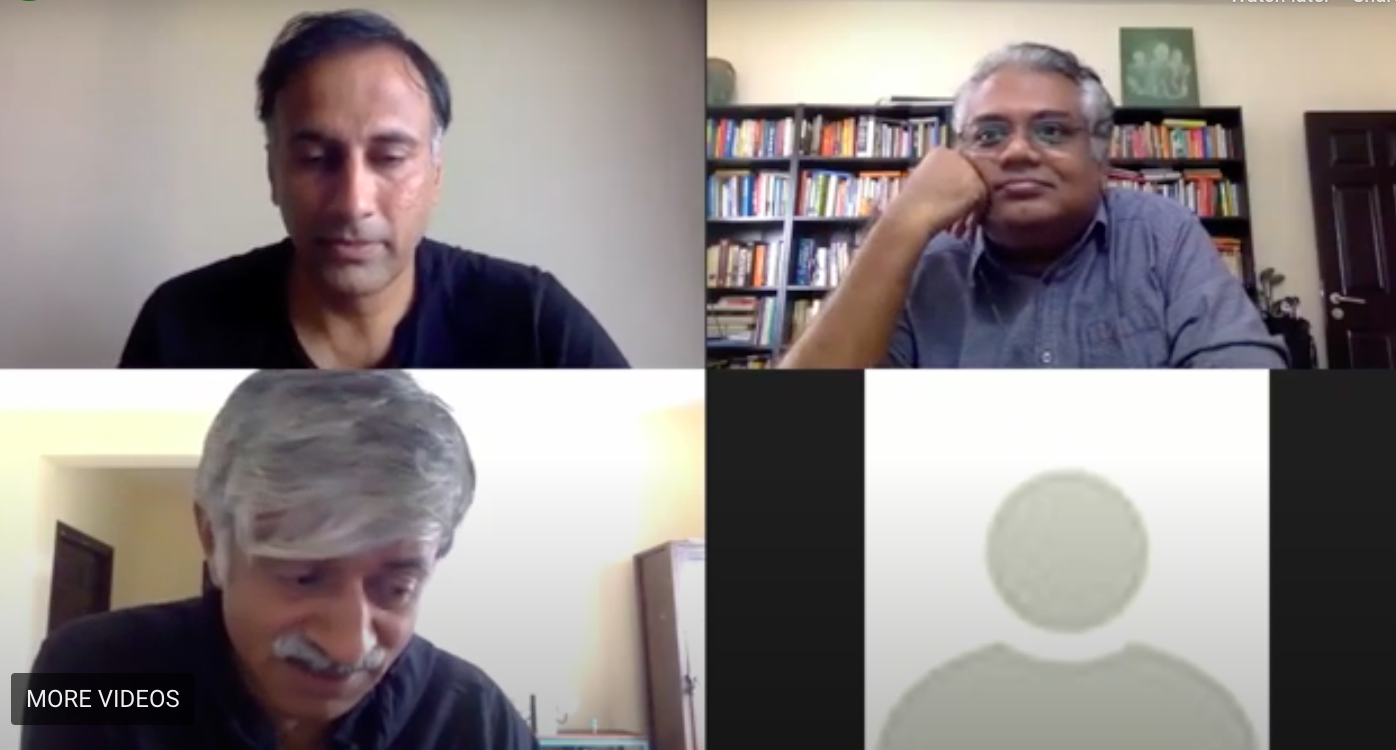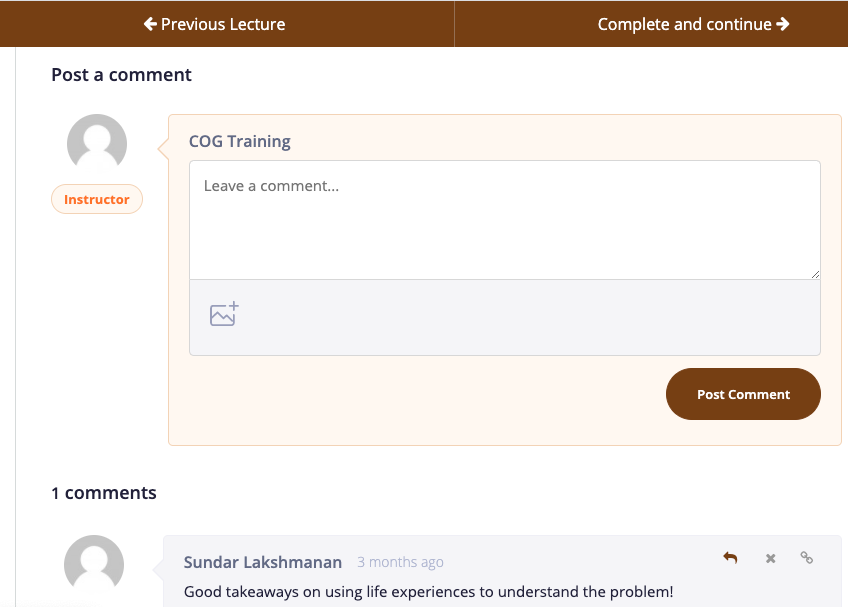 Discussion Forum
Ask questions while you are learning. Get feedback from your instructor and from past discussions with students.
What people say about the Centre of Gravity learning experiences
Learning @ HumanWorks
Who better to teach strategy than those who have been practicing it their entire careers?
Centre of Gravity is a world-class strategy consulting firm. But our essential difference is and continues to be the philosophy of human-centeredness. Helping organizations solve complex business problems is at the core of what we do. Doing it in a human-centred way is at the core of how we do it. 
The last few years, we have also been running training workshops and learning sessions to take our philosophy to the world. We have trained MBA and Executive MBA aspirants from global universities and schools. We have done strategy training workshops for managers in many large corporations. We have run learning sessions with design institutes and CEO forums. And with great success!
At HumanWorks - The School of Centre of Gravity, we have taken our best insights and learning accumulated over the past two decades; distilled it, organized it into a curated collection of courses for young professionals. Every course at HumanWorks comes from real world practice. Here you will not find academic models and frameworks nor the sterile language and jargon that fill the world of business and strategy. What you will find are high-impact courses that you can put to work right away and get immediate results at your workplace. 
Our Instructor: Sariga Menon
I joined Centre of Gravity 9 years ago after a few years in Advertising. During my initial work years, I always felt the yearning to move into a more creative, independent yet powerful work space. So when I got an opportunity to explore storytelling in Kathalaya (an International Academy of storytelling based in Bangalore), I just jumped right into it. However, I discovered that my inclination was not just to hone the skills to become a storyteller but also to experiment and discover the various possibilities of storytelling in an everyday context. Since my background has always been with advertising, marketing and brands, I started finding joy in applying it in my home territory to start with.
Centre of Gravity turned out to be the perfect place for me to work and grow with stories and storytelling since work here involved deep listening and open conversations with strangers (customers of brands), making sense of their life journeys and weaving them into a central strategic narrative for brands. Work also involved travel and understanding of many different cultures and emotional landscapes, all of which has helped me (I believe) in becoming a better person.
Some of my best storytelling explorations at Centre of Gravity includes:
A documentary film on Savile Row, London.
Conceptualising and developing the property 'In search of Indigo' for Asian Paints.
Conceptualising 'Colours of Threshold' and performing at the 'Asian Paints- Colour Next ', a travelling colour & consumer trends showcase event specially designed for Architects and designers. 
Training colour consultants of Asian Paints to tell stories of a design collection.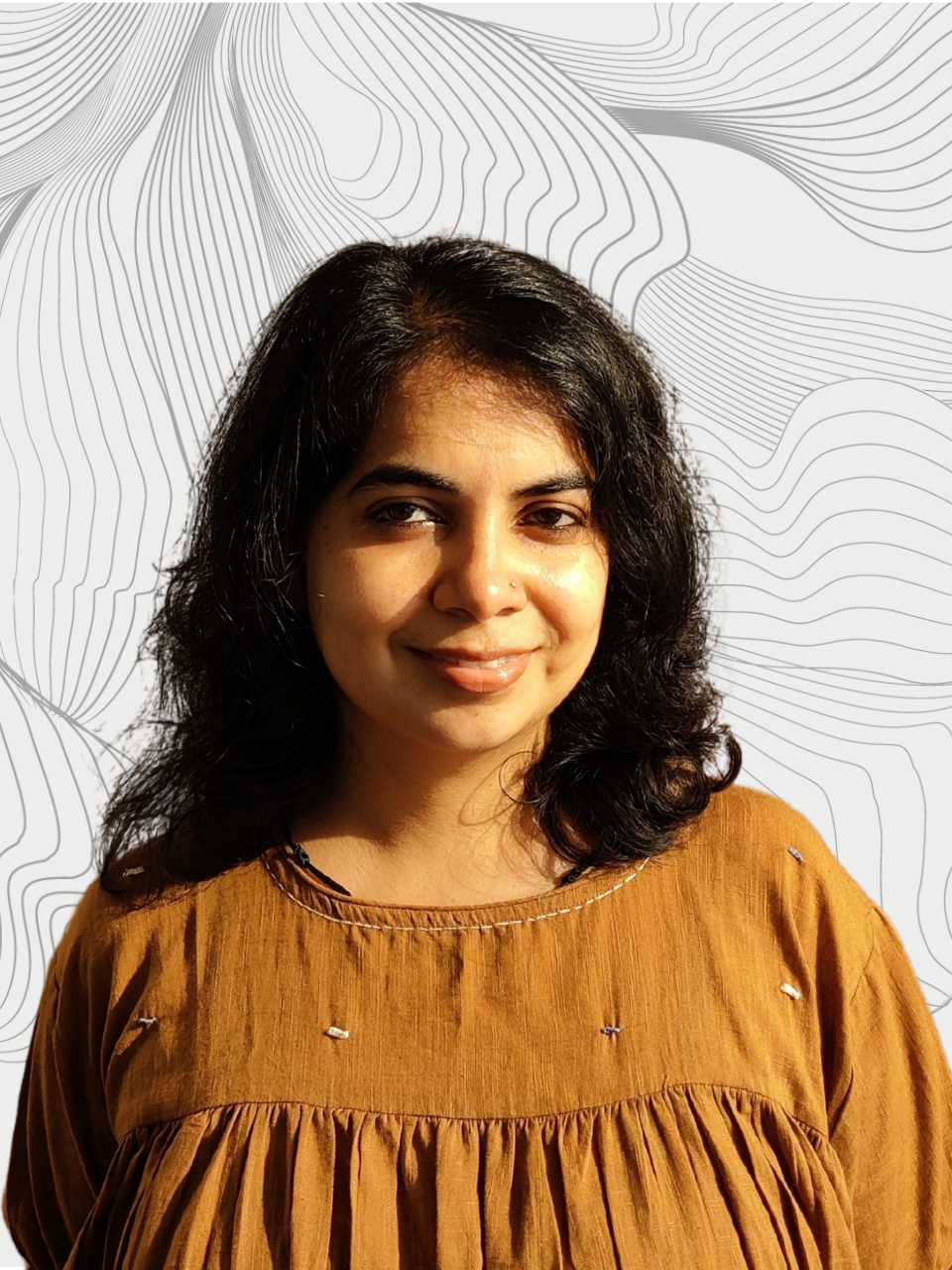 Frequently Asked Questions


When does the course start and finish?
The course begins the moment you sign up. and all the content drops in 8 weeks. Fresh content drops every seven days. Every week we will have a Zoom meeting to clarify doubts and to chat about storytelling.
How long is the course? Will I have time for it?
We designed this for busy people. The lessons are short. With videos of five minutes or less. And you can always refer back to any topic if you need to. Each week you need to allocate about 30 minutes to watch the lessons. And then during the week, you should aim to spend at least 1 hour every day working on your assignments. 
How do I get the most out of this course?
It may take you about 5 hours to go through the course. But the best way is to spend time reflecting and thinking about what you learn. This is a starting point for a lifelong practice. The more you practice these skills, the better you'll get at it.
Who should take this course?
If you want to learn the beautiful creative art of storytelling for brands, use it in your work, enrich it, and make it more fulfilling, then this course is for you. Everyone from new employees to mid-level managers and executive leadership can benefit from this course.
I still have questions. How do I contact you?
You can write to me at sariga@centreofgravity.in