Have you ever felt this way? 
You think you listen well. But you seem to often get feedback from a loved one that you don't listen to them.
Your job involves having to interact with different kinds of people and listening better is something that will really help you do well at work. 
Sometimes, even though you have heard everything someone says, and you try to help them, somehow they feel like you haven't understood them?
There are people you just don't seem to understand or agree with but you need to get along with them. And learning how to listen better can help.
Then this course is for you. Anyone can learn how to go from being an average listener to a good one. This course will help you learn in a systematic way how to become a deep listener and recognize and overcome barriers and biases that come in the way of deep listening.
What you will learn in this course
By the end of this course, students will be able to: 
Learn the concept of deep listening 
Easily identify the most common barriers to listening that 99% of people miss
Practice the foolproof methods to overcome barriers to listening.
Build your muscle to become a deep listener.

Downloadable E-Book
A handy E-Book ready reckoner with all the key concepts of the course, to brush up on concepts long after the course is done
Bi-weekly live doubt clarification Zoom calls led by Vijay.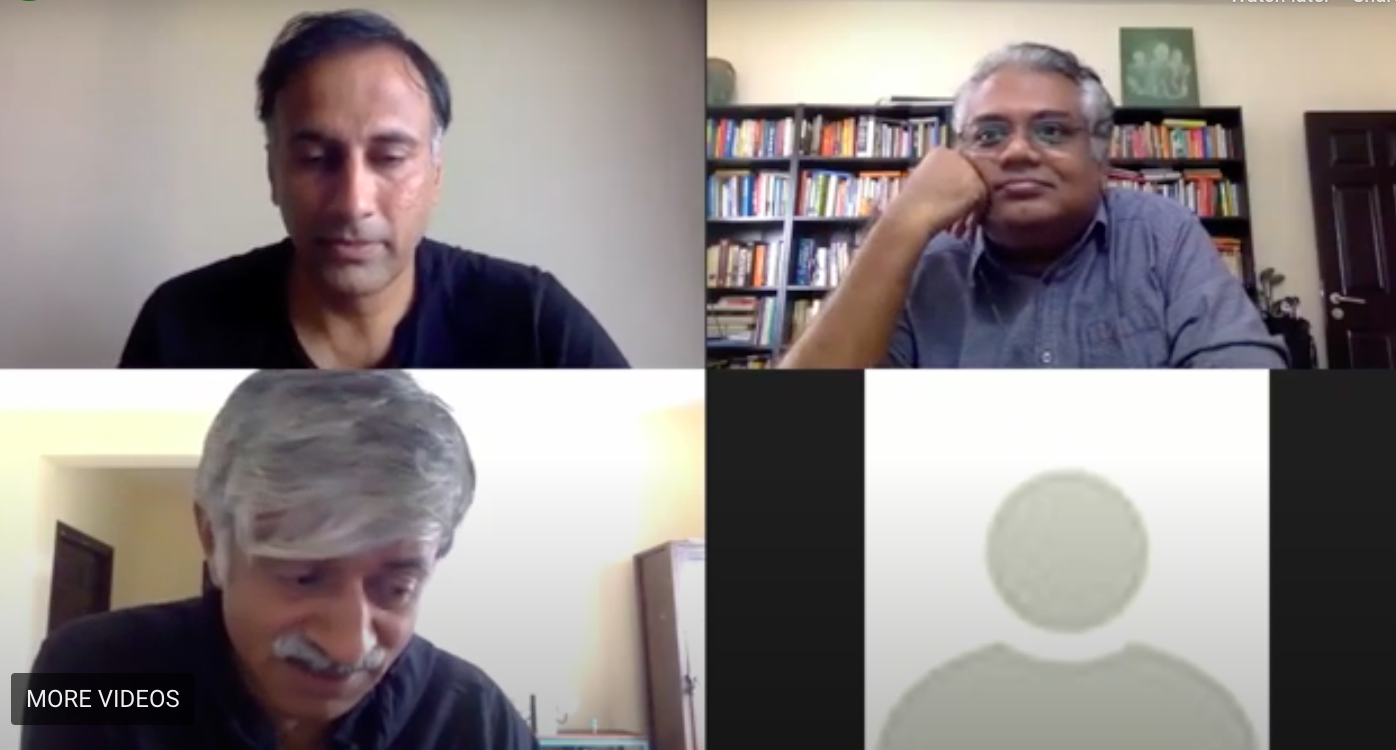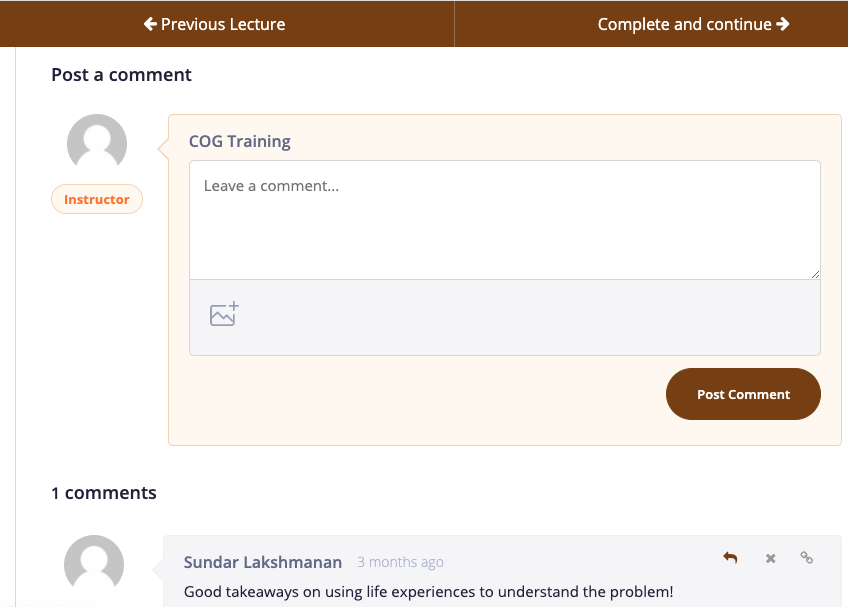 Discussion Forum
Ask questions while you are learning. Get feedback from your instructor and from past discussions with students.
What people say about the Centre of Gravity learning experiences
Learning @ HumanWorks
Who better to teach strategy than those who have been practicing it their entire careers?
Centre of Gravity is a world-class strategy consulting firm. But our essential difference is and continues to be the philosophy of human-centeredness. Helping organizations solve complex business problems is at the core of what we do. Doing it in a human-centred way is at the core of how we do it. 
The last few years, we have also been running training workshops and learning sessions to take our philosophy to the world. We have trained MBA and Executive MBA aspirants from global universities and schools. We have done strategy training workshops for managers in many large corporations. We have run learning sessions with design institutes and CEO forums. And with great success!
At HumanWorks - The School of Centre of Gravity, we have taken our best insights and learning accumulated over the past two decades; distilled it, organized it into a curated collection of courses for young professionals. Every course at HumanWorks comes from real world practice. Here you will not find academic models and frameworks nor the sterile language and jargon that fill the world of business and strategy. What you will find are high-impact courses that you can put to work right away and get immediate results at your workplace. 
Your Instructor: Vijay Chidambaram
I failed miserably in a corporate structure.
I had a nagging discomfort with the way I had learned management and how I was applying it. The practices were technically right, yielded business results, but did not have a soul. At the beginning of a career, these discomforts morphed into doubts about my ability and identity, but never about the way organizations functioned.
This story changed for me in the last fifteen years at Centre of Gravity. Founded by friends, we have been able to impact the approach to business through the lens of human-centered strategy. And this approach has time and again been highly successful; delivering results for both big, powerful brands as well as smaller ones. We are still perfecting our approach (and like any learning journey, this too will be a never-ending one), but we believe that it is a very strong and credible alternative to the status quo.
Since this approach is anchored in fundamental human truths and principles, it is not just for the professional sphere but can be used across all spheres of our life.
As an evangelist for this work, I want to convert as many as possible by making the human-centered approach to business and strategy are widely known and available. And in my own naive way, I hope that one day, organizations and brands will adopt this as the default approach.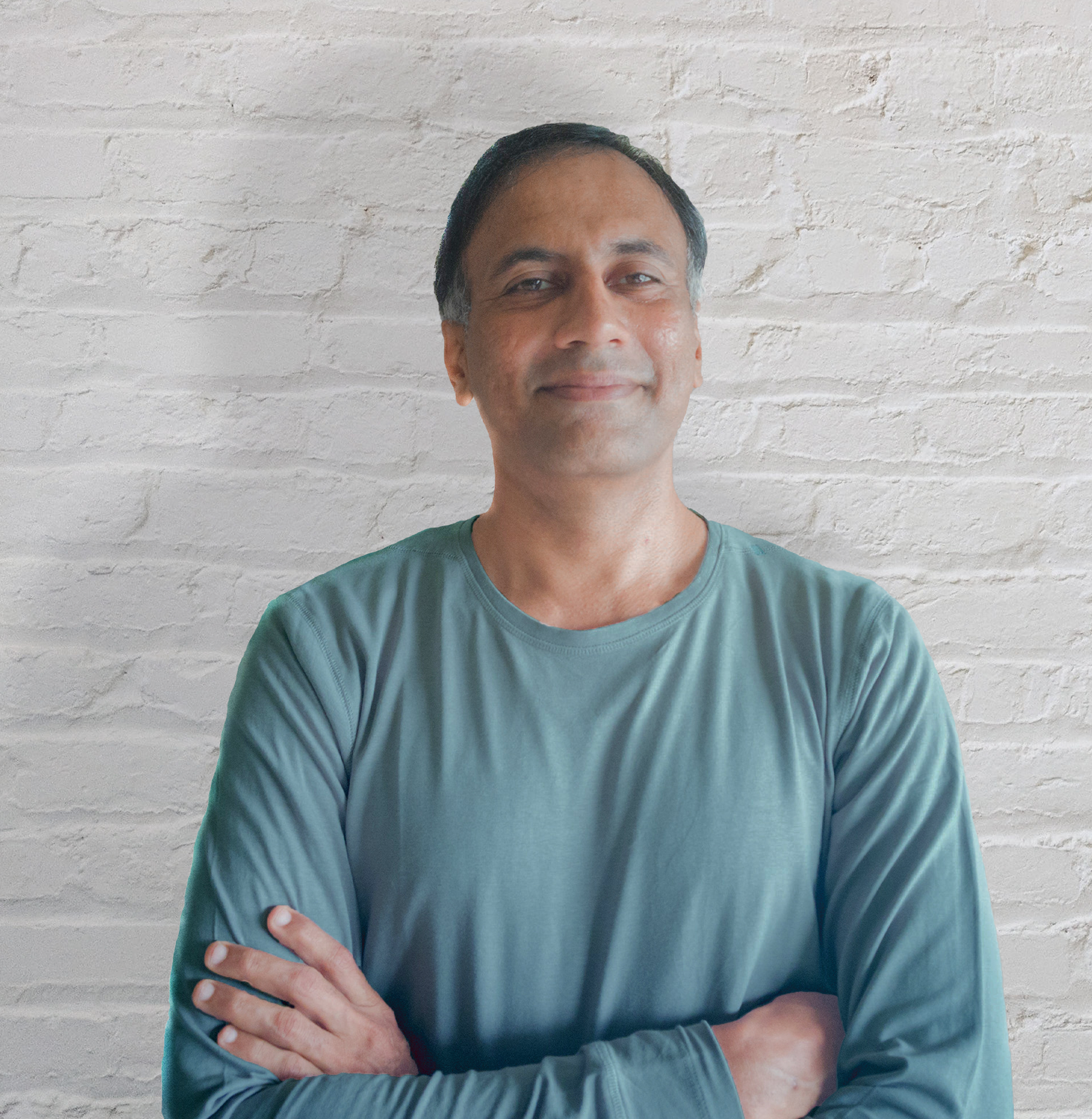 Frequently Asked Questions


When does the course start and finish?
The course starts on March 1st, 2021, and all the content drops in 8 weeks. New content drops every Monday and assignments have to be submitted by Friday. Every two weeks we will have a Zoom meeting to clarify doubts and provide additional learning.


How long is the course? Will I have time for it?
We designed this for busy people. The lessons are short. With videos of five minutes or less. And you can always refer back to any topic if you need to. Each Monday you need to allocate about 30 minutes to watch the lessons. And then during the week, you should aim to spend at least 1 hour every day working on your assignments. 


How do I get the most out of this course?
It may take you 3 hours to go through the course. But the best way is to spend time reflecting and thinking about what you learn. This is a starting point for a lifelong practice. The more you practice these skills, the better you'll get at it.
Who should take this course?
Anyone can, Really. If you are someone who wants to learn the beautiful skill of listening use it in your work or your life, enrich it, and make it more fulfilling, then this course is for you. 
I still have questions. How do I contact you?
You can write to me at v[email protected]